Services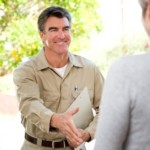 Hydro-Logic has been created by individuals who share a desire to provide top quality, technically sound solutions to environmental business concerns for a wide range of clients, both large and small, at rates that are very competitive.
We strive to work closely with our clients to develop services and products consistent with current needs, and maintain the flexibility to grow and change as your business does.
Hydro-Logic prides itself on being a client-driven company, and therefore is excited about the prospect of serving your immediate environmental business needs.
Site Assessment Investigation and Remediation Services
Site Investigation of soil, ground water, surface water, and air quality.
Feasibility analysis and pilot testing of any necessary cleanup requirements.
Implementation of cleanup and/or monitoring technologies
Turnkey project management, geological and engineering capabilities.
Environmental Due Diligence and Property Assessment Services
Phase I and Phase II Environmental Site Assessments (ESAs)
Indoor Air Quality (IAQ) evaluations
Mold identification, assessment and remediation
Baseline Environmental Site Assessments (BEAs)
Wetland Evaluation and Delineation
Asbestos, lead and PCBs surveys and abatement management
Industrial hygiene and toxicology services
Regulatory Compliance Services
Regulatory compliance audits and review
Underground and above ground storage tank services
Expert testimony and expert technical witness support
Federal and state specific regulatory update services
SPCC Plans
Water Resource Services
Public and private water supply consulting, development and protection
Water quality consulting and permitting
Storm water management, pollution prevention, and SWP3 Plans
Waste Management Services
Non-hazardous waste, hazardous waste and waste water management
Landfill site investigation, remediation and monitoring
Process and waste minimzation
Mine Permitting, Development and Compliance Services
Complete environmental assessment of the site
Establish baseline soil and ground water conditions (pre-mining)
Monitoring and reporting of environmental condition (post initiation of mining)
Public hearing and meeting support